Scientific Name
Lavandula angustifolia Mill.
Common Names
Lavender, English Lavender, True Lavender, Common Lavender, Garden Lavender, Narrow-leaved Lavender
Synonyms 
Lavandula angustifolia subsp. angustifolia, Lavandula delphinensis, Lavandula fragrans, Lavandula minor, Lavandula officinalis, Lavandula spica var. angustifolia, Lavandula vera var. angustifolia, Lavandula vulgaris
Scientific Classification
Family: Lamiaceae
Subfamily: Nepetoideae
Tribe: Ocimeae
Genus: Lavandula
Flower
Color: Purple
Bloom Time: Mid and late summer
Description
Lavandula angustifolia is a compact, bushy shrub with narrow, aromatic, grey-green leaves. It grows up to 3.3 feet (1 m) tall and about the same in width. In mid and late summer, it produces long, unbranched stalks carrying short, dense spikes of fragrant, pale to deep purple flowers.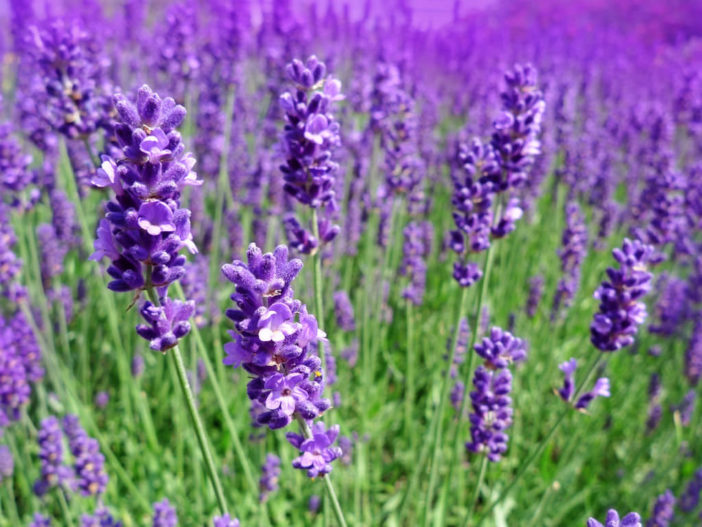 Hardiness
USDA hardiness zone 5a to 8b: from −20 °F (−28.9 °C) to 20 °F (−6.7 °C).
How to Grow and Care
As with most plants, your success in growing this coveted plant will depend both on what kind of growing conditions you can provide and which varieties you select to grow. Lavender plants will tolerate many growing conditions, but they thrive in warm, well-drained soil and full sun.
Like many plants grown for their essential oils, lean soil will encourage a higher concentration of oils. An alkaline or especially chalky soil will enhance lavender's fragrance.
Although most Lavenders are labeled hardy in USDA Zones 5 – 9, while you can grow Lavender in USDA Hardiness Zone 5, you will unlikely have a Lavender hedge. More realistically, you can expect to have plants that will do well when the weather cooperates and to experience the occasional loss of a plant or two after a severe winter or a wet, humid summer. See more at How to Grow and Care for Lavender.
Origin
Native to the Old World, found from Cape Verde and the Canary Islands, Europe across to northern and eastern Africa, the Mediterranean, and southwest Asia to southeast India.
Cultivars
Links
Photo Gallery
We participate in the Amazon Services, LLC Associates Program, an affiliate advertising program designed to provide a means for us to earn fees by linking to Amazon.com and affiliate sites.